How to Entertain Your Kids In Self Quarantine
March 13, 2020
We're in the midst of a global pandemic, but the most nerve-wracking thing that seems to be on most parents' minds is: how the heck will I entertain my kids if they're not in school?! This whole "social distancing" thing kind of kills the idea of having play dates, and most libraries and child-friendly places are either closed or should be avoided. I don't know about you, but Chuck E. Cheese seems like the wrong place to take my floor licking toddler during a disease outbreak.
Most of us are now facing two weeks (two months? more?) of being stuck in the house. Schools are closed and many jobs are closed or encouraging employees to work from home. When you have kids, whether it's toddlers or school aged children, the full eight hour day is pretty daunting if you don't have some planned activities to fill it up. As a SAHM, I've come up with some creative (read: lazy, with little involvement required on my part) ways to entertain my toddler, but I thought it would be more interesting to poll some of my mom friends for their suggestions of how to keep these kids busy!
Kristen, mom of a 3 year old boy in New York, turns to crafts and cooking to keep her son busy. "I try to involve him in as much cooking and food prepping as possible, especially since I've been doing a lot more of it lately." Kristen recommends getting a tall step stool so that kids can actually see what's going on, and even participate. "We bake cupcakes, and he attempts to cut up small pieces of veggies or fruit with a toddler friendly knife." Cooking with kids is a great way to get them involved and engaged in an activity you need to focus on, while also helping them hone their fine motor skills.
There are even kids' subscription boxes dedicated to baking with kids. Baketivity sends pre-measured ingredients and simple, kid-friendly instructions, along with exciting, colorful lessons and educational games to play while your treats bake!
When not in the kitchen? Kristen's son loves drawing with sidewalk chalk outside, doing scratch art, and painting on canvas, wooden frames, and ceramics.
According to Leigh, mom to a toddler and infant in New Jersey, her 2 year old daughter seems to be most interested in art projects. "Aside from stamps and stickers, she loves paint with water books and doing Colorforms. Among her favorite art projects are using a foam paint roller, and creating jewelry with pony beads and Perler beads. She even recently painted a wind chime for her grandmother."
I can think of things for toddlers but I'm much less versed in older kid activities, since my oldest is only 2 1/2. I reached out to my friend Jackie, mom of two girls aged 6 and 8, for some bigger kid ideas. She agreed with Leigh that a Perler bead bucket was a must have, and occupied her kids for hours. "Rubber band looms are still crazy popular with kids now and they also love color by number books!" She also noted that they are "totally content just playing card games, too! Like Old Maid, Uno and War."
There are also subscription box options for older kids that are guaranteed to keep them busy. Green Kid Crafts delivers STEAM kits, educational toys, eco-friendly toys, and educational crafts and science experiments that make learning fun for children ages 2-10+. Activities develop fine and gross motor skills and encourage active play, as well as improving kids' sequencing, reasoning, and problem solving skills. The Preschool Box sends monthly preschool activities that encourage learning, reading and creativity in children ages 3-6, with at least sixteen activities in each box.
And lastly, my number one recommendation as the parent of a toddler boy. It's free, easy, and requires zero prep or cash. I simply pour water into a large clear plastic bowl (I got the bowl at Dollar Tree), and fill a separate bowl with some plastic dinosaurs, cheap plastic toys, and also the caps to pouches (I saved a bunch of these knowing they would come in handy one day for some sort of craft or game, and that day is here!). He literally sits for HOURS (I kid you not, he once sat for two hours straight) playing around with this and using a small strainer to move each item back and forth from one bowl to the other. My child is NOT EASILY ENTERTAINED, but this was a game changer. If you don't feel like doing water play in the house, then a water table out back is also a great activity to keep them busy.
I'd love to hear products and activities that your kids love to do! I sometimes find that the simplest suggestions that I would never think of on my own, winds up being the most entertaining for him! Comment below with your kid's favorite activities, and please stay safe and healthy during this crazy time!
Some links in our posts are affiliate links, as we're a participant in the Amazon Associates program. At no cost to you, Mommy Dealist receives a small commission for any purchases made through these links!
You May Also Like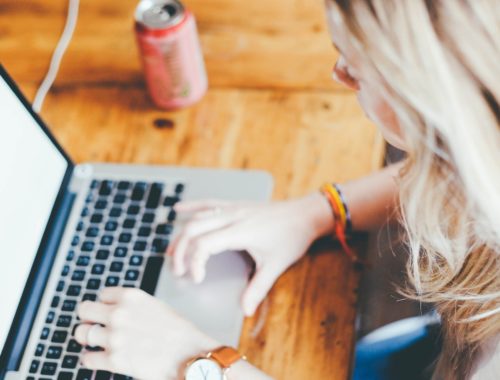 February 5, 2020
February 25, 2020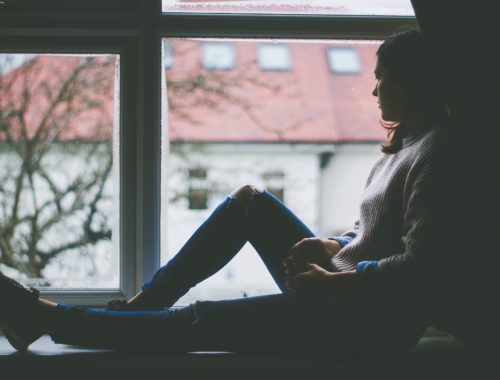 March 1, 2020