Need Help Getting Your Toddler to Sleep?
February 25, 2020
Bedtime in our house has always been a source of stress and frustration, with one of us having to sit on the floor next to my son's bed until he was out cold. I swore if I ever had another child, I would do things differently. We were sure we wouldn't make the same "mistakes" with our 3 month old daughter, yet soon found ourselves in that same pattern of pacing up and down the halls and singing lullabies until we were hoarse. In all the time spent sitting and waiting for my kids to drift off to sleep, I started taking inventory of the small things that helped to make their bedtime routine even the slightest bit easier. While my kids are particularly tough, I've found the following to be key in making bedtime less painful for all of us. Hopefully these tips can help you if you have a little sleep fighter on your hands!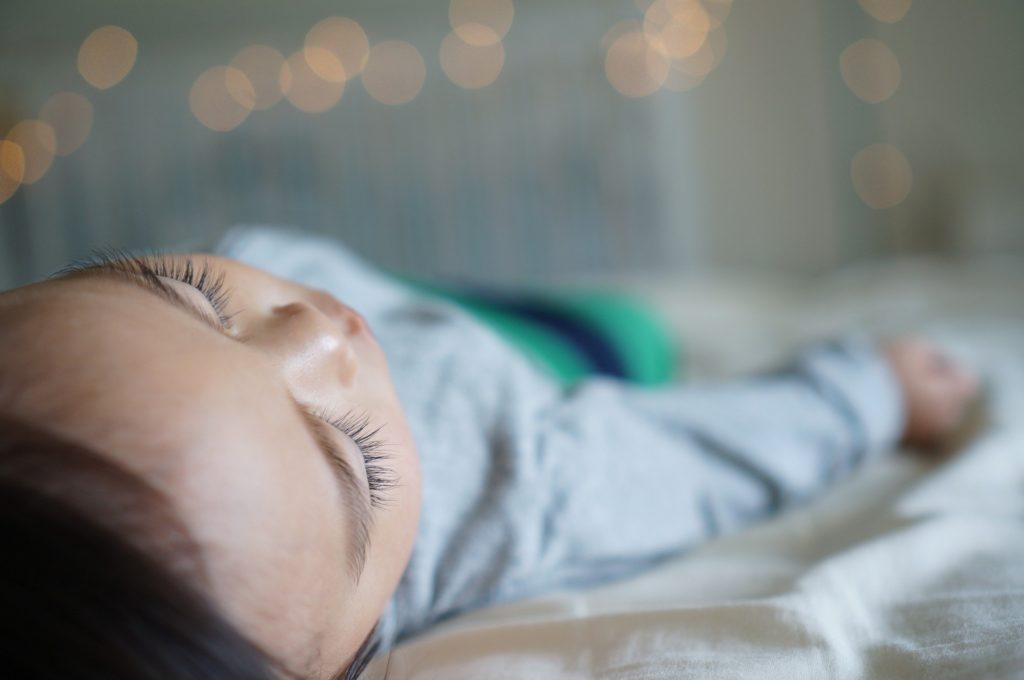 Give them a bath every night at the SAME time before bed. The bath helps to calm them down, and is a sign that it's time to relax and get ready for sleep mode. I've been using a lavender body wash on my baby to help get her in the slumber mindset. I recommend Johnson & Johnson's Bedtime Bath since it's made specifically for this purpose. For my toddler, I use a lavender bubble bath, since it's supposed to help them get a bit drowsy. The Honest Company Truly Calming Lavender Bubble Bath seems to calm him down after a long day, plus it smells amazing! After bath, for both of them, I will gently massage them with the Johnson's Moisturizing Bedtime Baby Lotion with NaturalCalm Essences to Soothe and Relax. The baby seems to benefit from this the most. Either way, a steady bath routine at the same time every day (or every other) has been key to a smooth bedtime transition.
Using a nightlight or projector is key. My son is vaguely afraid of the dark and the minute we turn on his projector, I can tell he relaxes more. We received the Fisher-Price SmartConnect Deluxe Soother as a gift before he was even born, and he's used it every night since birth. It projects lights onto the ceiling, and also provides multiple options for white noise. For my daughter, we purchased a Marpac Dohm Elite Natural White Noise Sound Machine and honestly, I want it for myself! In my opinion, it's the perfect noise machine and we use it during naps too, which helps her realize it's time to sleep. Since it doesn't come with a night light or projection, we will be using the Star Night Light Projector once she is in her crib (she still sleeps in our room for now). We had her in the Fisher Price Soothing Motions Bassinet which came with it's own light projector, so we've been using that in the interim.
Security and comfort items will play a big role in their willingness to stay in their bed or crib without you. Loveys are the best little security blankets. My daughter loves her fox lovey, and as long as she's holding it she is more likely to let us put her down. Wubbanubs are also great since they have a pacifier and a little stuffed animal attached. She would be lost without her giraffe wubbanub! As they get older, stuffed animals can become more useful for this purpose. My son sleeps with his first Teddy Bear he was gifted as an infant. We also received a glow-in-the-dark stuffed animal as a gift for him and that is perfect for bedtime, since it lets off a soft light that can also act as a night-light.
Consistently read bedtime stories. Reading a book before bed is a known stress reducer and can also help you fall asleep faster. It makes sense that a calm activity that reduces stress can only be beneficial to do before bed! Book selection is also just as important as the act of reading. You'll want to chose a calming bedtime story (not something crazy or exciting). My favorite bedtime story of all time is Goodnight Moon. The Five Minute Bedtime Stories are also a great idea for older kids. Believe it or not, Random House actually publishes a book that is meant to put kids to sleep! The Rabbit Who Wants to Fall Asleep is specifically written in an instructional way for children who find it hard to wind down and fall asleep.
At the end of the day, every child is different so these methods may not totally solve your kid's sleep (or lack of sleep) problem. But they are worth adding to your routine, in an attempt to make the process go just a bit smoother! What is your bedtime routine? What helps get your kids to cooperate at bedtime? Share with us in the comments!
Some posts may contain affiliate links. Mommy Dealist is a participant in the Amazon Services LLC Associates Program, an affiliate advertising program designed to provide a means for sites to earn small advertising fees by advertising and linking to Amazon.com.
You May Also Like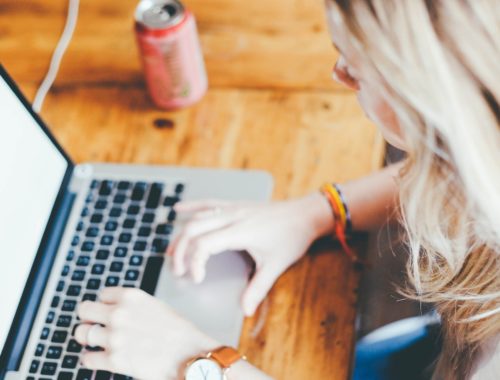 February 5, 2020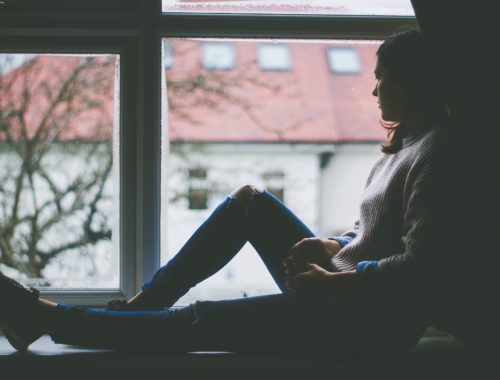 March 1, 2020
February 21, 2020